DREAM BOARD: THE MOMENT I REALISED CHANEL JUST WASN'T FOR ME
There are two parts to Dream Boarding. It is not just about pinning anything and everything. The objective is knowing what are your big tickets are and THEN, being super aware of whether you actually want those things.
I once thought that all successful women should celebrate by buying a Chanel bag. I thought this was the one thing that I should do when I smashed through my business milestones. But why was I resistant to this reward? Did I have a limiting belief that it was not something I could actually have? It's how every female entrepreneur should celebrate right? This is what the people I looked up to were doing. This is how I should be rewarding myself too. Right?
I had been thinking about these opposing thoughts and decided that I would just go into the Chanel store, attempt to buy something and then check in with myself to see how I felt. That day I was feeling so high-vibe and had had an incredible financial start to the year. So, there I was at the Chanel store...I stepped in, the lighting, the space, the luxury, the total ambience.....and then I saw the cutest, tiniest little backpack! I picked it up and thought to myself…how impractical is this!?!
I smiled at the sales assistant and beamed, "Is this not the most impractical thing ever!?" I giggled, "I mean, what could I fit in here? Like seriously, it would only just fit my lipstick." He looked down to me with SUCH DISDAIN and said, "You need to be wearing gloves before you touch the items." In an instant, I was super embarrassed and wanted to shrink and hide. It felt like a thousand eyes on me all tutting and shaking their heads saying, what an amateur, tut tut tut, amateur. I apologised and placed the tiny tiny bag back and quickly left the store. It was at that moment that I realised that a Chanel bag just wasn't for me.
I had been pinning designer bags and luxury cars etc on my Pinterest dream board and I thought it was what I wanted. I had thought that this is what successful people do but in actual fact, I didn't actually know what I wanted. I didn't know what I was calling in. I was now SO aware that I didn't actually even know what I wanted in my life.
Even though I still have little Chanel stud earrings and bracelets on my Dream Board now, the majority of what I had been pinning was luxury travel. That was my aha moment. This is what I want. My thing is travel.
DESIRES
What have you been longing for? What do you desire? What have you always been talking about? What is really YOU? Recently, I read that the Latin definition for desire means, of God. How great is that! Desire is that energy that drives you towards what it is you are meant to generate. Desire is derived from all things of God, on this earth, on this planet. Because ultimately God, Angels, the Universe, want you to feel prosperous, abundant and wealthy. Because what even is the point of living life if you can't call those wonderful things in?!
In this moment I chose to stop playing small…
I said to myself, it's time to level up girl, this HUGE life is waiting to embrace you.
DREAM BOARD
Desires can often come in the form of physical things. I don't naturally gravitate to talking about those physical luxuries but why not have some fun! Why not talk get together and talk about our material dreams!? Let's have fun with it!
I have been using my Pinterest account for visualising all the things I have been working towards for my side hustle. I love to look at it before bed - it helps me to get into a dream state before I fall asleep. It's my way to subconsciously fall into all the things I want. Being able to reward myself and my family with all the things I love. If things change then I will delete it from my board which makes room for more aligned dreams. It's interesting to watch the pins change as we begin to realise our perception of things alter as we start to really understand what we really want.
GIRL CRUSH
I have pictures of Jessica Alba pinned on my board. Not only because she is so drop-dead gorgeous but because she runs a billion dollar business, is so entrepreneurial, she is self-made, she has so many qualities I love and she is a boss mom. Who is your entrepreneurial idol?
What are you picturing for your business? Do you want to be on the cover of Forbes, the Entrepreneur Magazine, speaking on stages to hundreds of people, accepting awards?
THE FORMULA
Think about YOU right now. Being in your most elevated state, what is it that you want? Think of all the things that you have worked for and you are going to reward yourself with. From a financial perspective, you now have everything you want from your side hustle, from your career and everything you have worked for. You have done so well!
When you are pinning don't be afraid of your success. There is no need to think that something bad has to balance out all the success. This is not true. This is yours to enjoy. This is yours to have. Visualisation does not work if you can't feel into the thing you are visualising.
It is a 2-step process that you need to 'feel into'
VISUALISE: Know exactly what it is you want. Feel into it because this is what will make your dreams come true.

ACTION: Back it up with all the action. Do all the work: show up on your socials, do your live streams, the messages. It is about knowing and believing in yourself that you have everything within you to make these things actually come to life.
This is a choice and a decision that you make to back yourself and it is the story that you choose to tell and write yourself.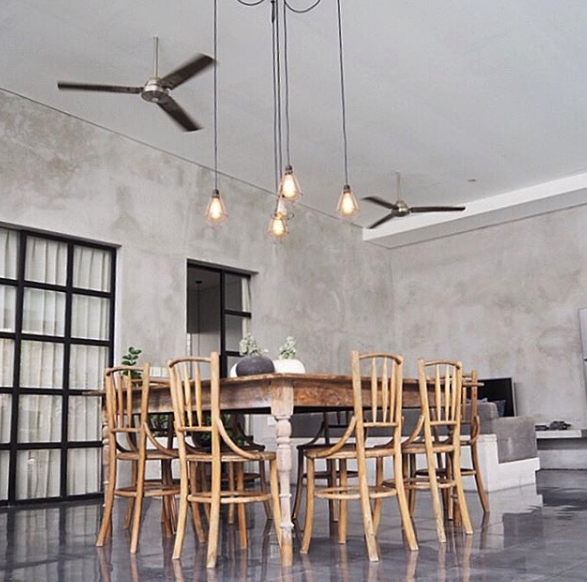 What's going on your Dream Board?
Come join us in the OWN YOUR HUSTLE FACEBOOK GROUP