HOW TO KEEP YOURSELF ACCOUNTABLE + GETTING CLEAR ON WHAT YOU ACTUALLY WANT
I have had people coming to me about the intentions and goals I've set for 2019 and the year ahead. Which is definitely on my mind as I'm half-way through my 10-day boot camp and accountability course called New Year New Hustle. There are quite a few of us enrolled, keeping ourselves accountable so that we can slay our goals for the year ahead!
Staying accountable and on track requires effort. I devoted a podcast episode to this as I believe it is that important. I talk about some tips that are really going to help you stop and think about your goals and year ahead very differently.
Setting goals can feel liberating and exciting but if you are not holding yourself accountable it's easy to fall back into bad habits. Then before you know it, you're halfway through the year and you haven't achieved your side hustle goals.
Your hustle is going to take time, it's often challenging but by doing it from a place that feels aligned you will feed your soul and stay on track. This is the key - feed your soul and play the long game.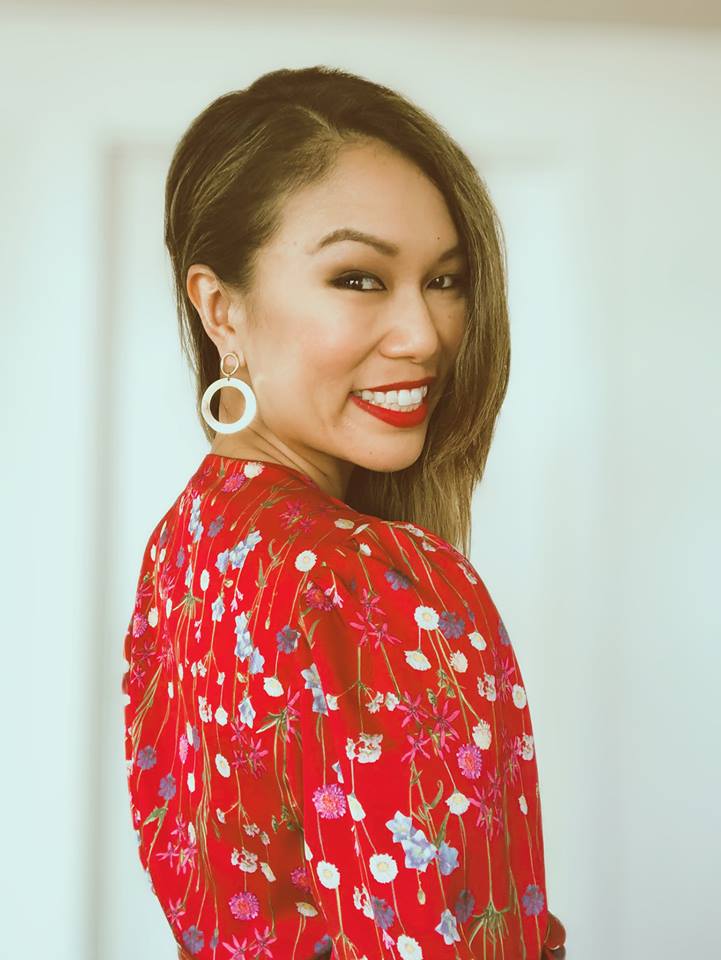 Owning Your Hustle is all about living your life by design.
A life that you're so widely obsessed with that you want to be doing it all the time!
The only person that can hold you accountable for your side hustle is you. Whether your side hustle is a creative outlet, a side income or something that you want to take full time, you are responsible for making it happen.
Record Voice Messages From Yourself To Yourself
One thing that I really love to do for myself is to record voice messages from myself to myself. I record a voice memo and then set a timer for when I want to listen back to that memo.
The reminder might say something like
"You are so on your way to earning the amount that you want to in your business. By now you should have integrated spirituality into your business and by now you should have released a course for spirituality and business. This is how you are going to best serve your aligned tribe members who would love to hear about it. You are worthy of teaching about it and people need to hear from you."
These messages are not only a reminder to myself but an affirmation. They are also something that comes from a place of power. Setting this reminder is a great way of reminding yourself to stay on track and by hearing your own voice it is a great way for YOU to literally hold YOURSELF accountable.
Set Reminders In Your Calendar
Setting reminders in your calendar is a great way to set big milestone reminders. One of mine would be "be sure to launch OYH The Membership so that you're opening the door every three months".
When it comes to staying on track and being accountable it's more about your mindset than anything else. The strategy and the 'things to do' are important, but when then the storm hits it's about keeping your mind focused on the prize, keeping your mind calm and pushing through about even if it means doing the things that scare the living hell out of you.
It takes about 17 days to create a habit of success, this is something that I stick to. For example, when I started meditation I started with 5 minutes a day. I didn't tie myself to a time but I wanted to ensure I did it every day. I created a reminder in my phone and started using guided meditation apps. The apps themselves, such as One Giant Mind and Headspace have reminders that you can use too.
I did this every single day and after around 14 days it became a habit. Set reminders to keep you on track every day until it sticks.
Have An Accountability Mate
Have someone in your life who can hold you accountable for your goals. My business besties talk and catch up regularly to motivate and support each other, even call each other out on our bullshit.

My community love to support one another too. Joining an online group like the Own Your Hustle Tribe will help keep you accountable.
If you don't have the right people in your life to help keep you accountable then you need to find a coach. When I first started working with a coach, I made more progress in a month than I did in a year. Both my mindset and my skills levelled with my coach keeping me accountable.
Having a coach that can take you under their wing and is invested and ready to work with you on achieving your goals. That is one of the best ways to hold yourself accountable if you don't have an accountability buddy.
For an extra bonus tip on the power of journaling and how you can use journaling to truely achieve your goals be sure to listen to this podcast episode 56!
If you're interested in the 25 skills that I used to create a purpose-built side hustle then sign up for this free online video masterclass!