HOW TO SLAY SOCIAL MEDIA WHILST SIDE HUSTLING WITH JESSA LEWIS
My BFF, Jessa, has secured her first few clients and is on the fast track to growing her online empire. This is all happening just 8-weeks after setting her intentions for her side hustle. Jess runs her own social media consulting agency, This Jessa Lewis. She works with entrepreneurs to up-level and breakthrough technological barriers and dramas. Jessa will take care of your social media setup and integration issues. These are some of the things that often stop people from jumping to the next level in their businesses.
It was only two years ago that Jess was a stay-at-home mum with two kids under five. It was a completely different life to what she is excelling at now. Jess loved being a stay-at-home mum but felt there were only pockets of colour in what seemed like a grey overcast. At the start of 2018, Jess started to learn about the life-changing goodness of mindset practises and journalling. Now she is working in her dream job 4-days a week as her main hustle and then runs her side hustle on, what she calls, her Slay Days (Wednesdays). This Jessa Lewis is similar to her main hustle where she makes sure you are utilising social media platforms to their best. It's a matter of using the appropriate medium in certain scenarios and about extending your online presence.
CRUSHING IT
On the 6 January 2019, Jess wrote out her intentions in line with the new moon (a new concept for her). She felt an incredible rush to raise others up and take her passion project into a full-blown side hustle. From this exercise, she realised that this is what she wanted to accomplish and that she wanted to share her message with millions. Jessa wanted to help entrepreneurs evolve in their businesses to crush and dominate the blocks in their way. This was a massive turning point for Jessa.
You would never have guessed that every year leading up to that day that she'd never mentioned anything about this desire. It was just never on her road map. This Jessa Lewis launched 2.5 weeks after the new moon!
MAKING THE FIRST MOVE
Jess initially felt nervous about reaching out to her employer to have the conversation about starting her side hustle. She wanted to pace out how they would feel about, how she could legitimise it and make it work with her job. She wanted to see what was the pathway forward. The meeting went extremely well, hence, she is still rocking out her dream job as well as her business.
In having this conversation with her boss, Jessa realised she'd made another breakthrough which was about knowing her voice and what she wanted. It has only been a year since she began working on her barriers around self-worth, confidence and mindset issues. She had previously struggled to know her voice and say the things she wanted to say. Jessa spoke about often getting wrapped up in her head and then realising the outcome was often not at all like the story she had made up in her mind. Are you all saying, yeah I hear ya?! Being in the scared mindset blocks us from making life-changing decisions. These new practices for Jessa were the confidence boosters she needed to be able to take that step forward to have the conversation with her incredible boss.
SLAYING IT
Within a week of launching, Jessa had two new clients. On her first day, she created a simple post to say that her business was going live, said what she did and told the world about her offer. She then went on her Instagram stories and shared the same message. There was no slow build up here. Jess didn't wait until her website was finished and 'til she had all the pretty graphics. She put herself out there and said, 'this is me and this is how you can work with me'.
This is a great testament to how we can often do the opposite and completely overcomplicate business. We take on that game of procrastination and wait and wait and wait. Jess is such a great example of how simple and easy it can be to get up and launch your side hustle.
NIGHT OWL TO EARLY BIRD
Jessa shared how surprisingly easy it is to repurpose your content, even if you feel like you have so much on your plate! This is how she does it. Jessa is now changing from being a night owl to being an early bird and is starting her day at 6am. She will do some side hustle work first thing, help with the kids and then off to work from 9-6pm, back home to family time and then side hustling from 9-11pm.
Jessa sets up her Instagram in the morning and checks stories. She'll write a blog on whichever of her platforms it flows to. Whatever and whenever her posts, blogs and offers go out, she will always be sure to talk about them on her Insta stories. That story will then automatically be posted to her This Jessa Lewis Facebook page and then she will manually add it to her personal Facebook and Insta. She will also promote the blog on her FB pages as a post. She laughs that the most consuming part of all of this is re-recording her stories because she might not like the angle she recorded from! (This is something else she is still working on too).
CONTENT REPURPOSING
An awesome tip from Jessa is that you don't need to be on every single social media platform. She suggests that you choose 2-3 that you really love. Feel into each medium and then post an original piece on one of those platforms on one day. On another day you can post another original piece on your other platform. If you did an interview, a podcast or a live, you can pick out any awesome quotes that you said and turn those into quote tiles for Insta. You might find an interesting topic from one of your past events and then you can create a blog out of that too.
From your videos and recordings, you can trim these into different sections for FB, LinkedIn and or your Insta grid. Then, use information from within these to create your captions. Each platform has different character allowances which you can work within. Jess also suggests taking your amazing quotes and tweeting them out as well.
Although repurposing is an amazing time saver, Jessa says that you need to make sure that each time you post it feels right for you. There is no point posting for the sake fo repurposing. If your energy is not there than there is no higher reason for anyone to want to follow you on that platform
HOTEL LOBBIES & MINDSET
Jessa took on my awesome tip for added abundance and luxury and is now working out her Slay Day in an amazing resort near her home. She said that first, she had to work through those mind blockers of, 'but what if I don't fit it', 'what if I don't belong in there'...she changed all the what ifs to, it's going to be perfect and it's going to exponentially evaluate her day. Sure enough, it totally is! The resort is next level. I definitely find that when I break through that energy forcefield and go into a hotel lobby I create the most inspirational courses and posts. You should totally try it.
Jessa's tips for working from home when you feel distracted because you can hear the kids in the background is to engage in a mindset ritual. She will put in her earphones (don't worry, hubby is a wonderful stay-at-home dad), tuck her special crystal into her bra, play some meditation music, rub on some essential oils and have a look over some mindset habits. From this, the words she needs begin to flow and she is able to take back the control and reset. We all share these moments where life happens, it's all part of the process. The difference is that we don't have to let affect our whole day.
If Jess is trying to write a blog or a post and is in a moment of brain scramble she realises she needs to take a 5-minute break. She'll grab a book (yes, she reads actual books with pages!) and read a few pages and lets it drill into her thoughts. From doing this, she finds that she will remember what it was she was thinking about, it might be from a conversation she had or that thought that was lurking there from the other day, and the content starts to flow.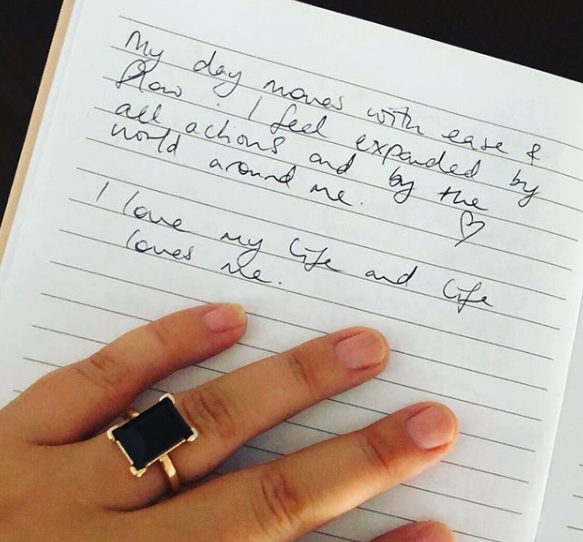 "Taking time for my mindset expands my time"
EVERYTHING CHANGES
For Jess, to own your hustle means that everyone has the ability to take command of their side hustles and their adventures going forward. It means that everything you want is within your grasp. To own your side hustle means that you can make your business real and tangible by making steps within it every day. We all can choose to take ownership of it and say, this is mine and I have something amazing to share with the world and I'm going to do all the things I need in order to up-level my entire life. That is exactly what happens when you allow the time to follow your time and purpose - EVERYTHING changes.
Get connected with each other because side hustlers back each other.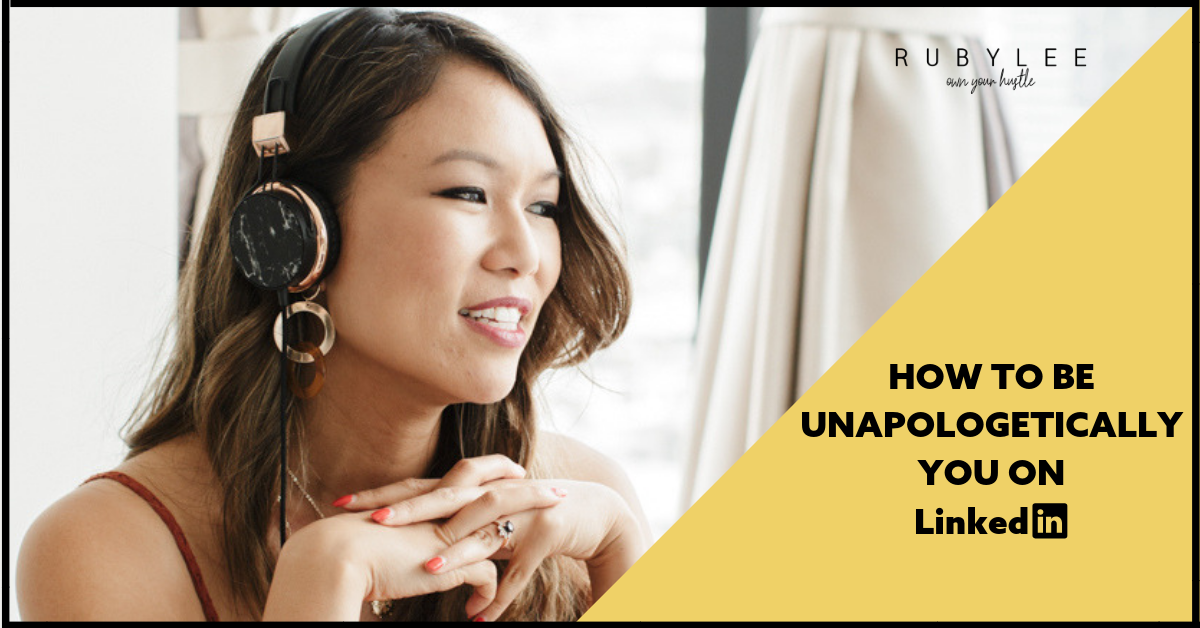 RAISE YOUR PROFILE WITHOUT COMPROMISING YOURSELF
How To Be Unapologetically You On LinkedIn