HOW TO STEP INTO YOUR PURPOSE AND SAY YES TO FEAR
In this weeks Wednesday Winedown, we talked about how to step into your purpose and say yes to fear. As well as a full rundown on how my first ever event went down!
Going back a couple of months, I was telling you how much I was struggling to let go of fears and limiting beliefs on whether I could host and run an event that was my own.
I have been invited to so many speaking opportunities over the last couple of months where I'm the keynote speaker but I had doubt around whether I could run my own event successfully. I kept wondering, 'would people even show up'?
This might happen to you when putting your courses, workshops or offers out there. I'm sure you can relate to these fears of wondering how am I supposed to do this?
Saying Yes to Fear
I decided to do it anyway. To float the idea and create a pre-sale post and wait.
The response I had was amazing, people messaged back saying I don't care where it is or how much it costs, I am down!
The funny this is, I had the choice of 3 meeting rooms to chose from and I thought I will host the event in the 6 seater room. It felt safe and I thought it would be a really nice, intimate space. When the six tickets sold out even before I sent out the payment link I thought ok I'll upgrade now to the 10 seater room. Within a day the 10 tickets were sold out!
The universe was telling me to think bigger so I finally booked the 15 seater room, tickets sold out. In fact, I kept getting ticket enquiries even to the day of the event. I guess I'll need to host a bigger badder event soon enough!
The Own Your Hustle Tribe
On the day I was so excited once everyone. I didn't have the best sleep (I actually kept dreaming that I ran late to my own event!). When my tribe started pouring into the room something incredible happened. It was as if they knew each other because they are all apart of the Own Your Hustle Facebook group or Instagram family. Everyone kind of knew each other from being apart of the Own Your Hustle tribe and in that moment I knew we had something so special in this room. It was everything I hoped for when I began building this community 8 months ago.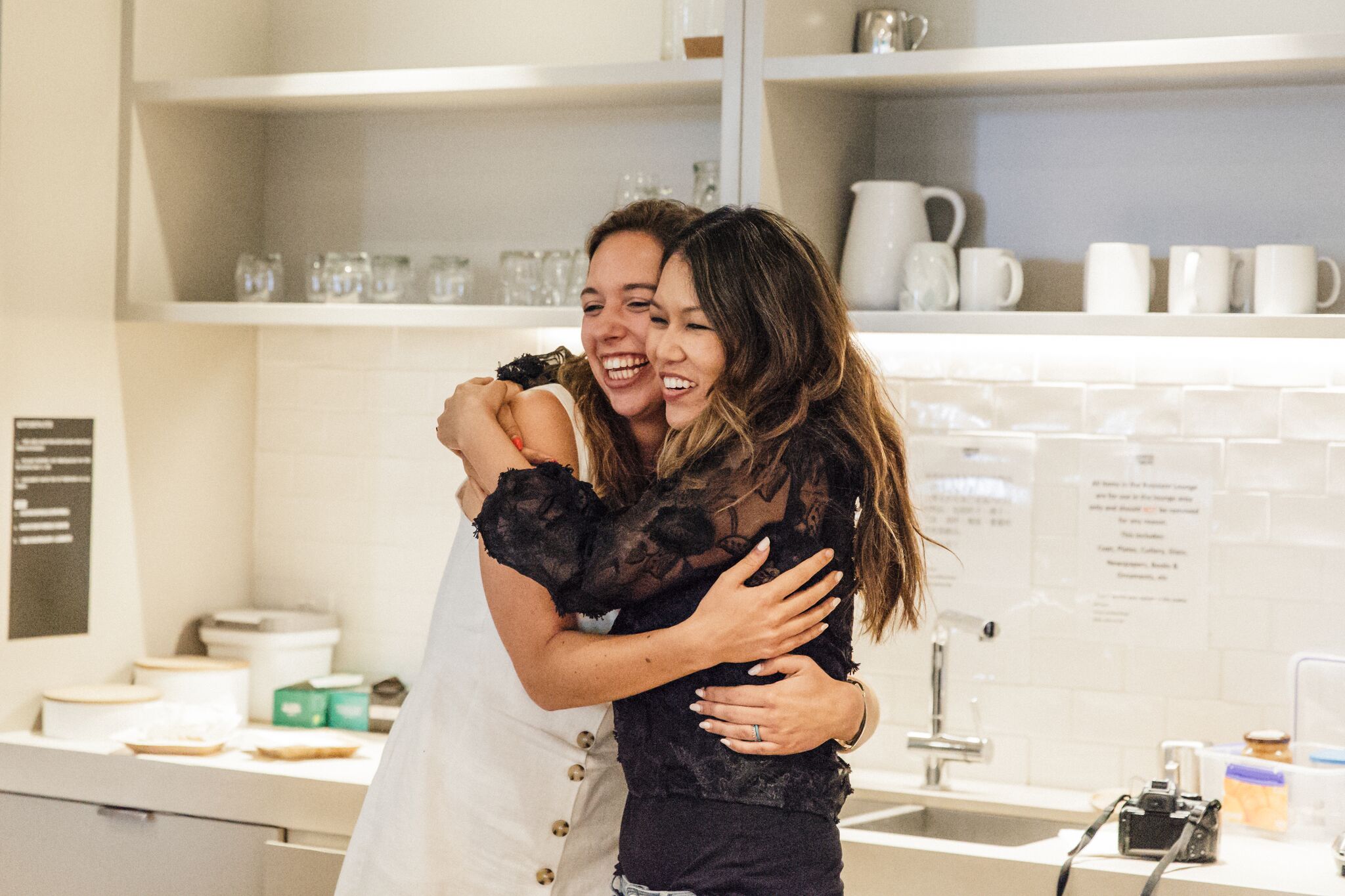 The energy in the room was just magic!
Everyone was giving each other hugs and there was a real familiarity in the room - a sense of family even. One of my clients described the day as the start of a "secret revolution". Conversations were able to go really deep really fast. We felt like family and so we felt connected and we were able to share openly about what we're all working towards including the dreams and the challenges that came with those goals.
This incredible realisation that I had built something where people are connecting not only online but now in person as well was unreal.
Setting Intentions
We went through three masterclass sessions. The first was around setting intentions and establishing an energetic contract with our future self to really hone in on who we want to become. People were committing then and there in that room to becoming the next level versions of themselves.
Monetising Your Message and Your Passions
Our second session was on monetising our passions so that we are diversifying the ways in which we're bringing income into our hustle. We talked quite a bit on segmenting offers and having multiple streams of income to serve your customers in many different ways.
Setting Daily Habits of Success
The last session was on setting daily habits and locking them down. We are busy people with a lot going on whether it be full time work, our families, sports or something else that links to our passions and purpose. I gave tips on productivity and what worked for me when I was side hustling for almost 4 years with a 5 month baby & 7 year old son in tow. So many ah-ha moments!
How to Step into Purpose
I feel my purpose is so big that it often scares me however, I wouldn't have a call to this vision and this purpose if it wasn't mine to have. If it wasn't meant to be then it wouldn't happen.
You need to be more aware of your intuition. Always listen to your intuition.
Being your true and authentic self means your audience will see that you are trustworthy and the universe will have your back.
Side Hustlers Ignite!
I recently ran a series of workshops in a few cities.
I named these workshops Side Hustlers Ignite and they were all about peeling back your layers in what you want to do in your hustle, pushing yourself towards who you want to be and who you are committing to be.
If you are interested in downloading the replay and workbook of the Side Hustlers Ignite workshop, press the button below.
And remember, you can absolutely Own Your Hustle!
Ruby