TIPS FOR SELLING ONLINE: MY STORY ON HOW IT ALL BEGAN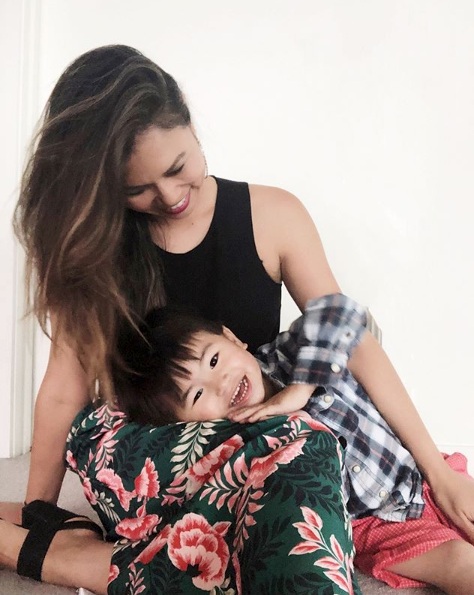 MY STORY ON HOW IT ALL BEGAN
It's more simple than you think
So it all started back in 2015 when I had been working full time. I returned to work after my son was about 6 or 7 months old and went part-time in my 9-5 recruitment job. I had decided that I would be starting my side hustle and the things that were coming up naturally at work were confirming this for me. I was helping people with their LinkedIn profiles and was career coaching. I loved helping my clients find a career that would make them happiest. From this came my first online package offer where I said I would write their resume, custom-write their cover letter and give intense feedback on their LinkedIn profile. There were different packages available and they were mostly based around the 'I'll do it for you' approach. I was working with professionals who didn't have the time to care about coaching and just wanted the perfect cv for the job and they wanted to get that job. My side hustle was based mainly on referrals and a little bit came in here and there from LinkedIn and Facebook.
One day we decided to put myself out there and we created a package offer through a little Shopify site which linked to my WordPress site called 'That Recruitment Chick'. I put my advert on Gumtree, an online advertising page, it had a description of who I was, why I was the best one to choose and I added in a couple of testimonials.
Then, we started cooking dinner, (it was probably pasta from my baby mama cravings). While we were in the kitchen I said to Mike, "wouldn't it be great if someone clicked on my ad and they went to my LinkedIn and then to the site and bought the package!?"
Within 30-minutes of uploading the ad online, I hear the ping of a notification from my phone but ignored it as I didn't recognise the sound and we carried on with dinner prep. Then I looked at my phone and saw a notification from Shopify saying we had a sale! WTF! Is this for real I said. I checked with Mike if he had been doing more testing and if it was just a tester notice but he hadn't done anymore. This was real! This was our first online sale!! In 30-minutes!! We danced and danced around the kitchen table in disbelief and shock, we just couldn't believe it.
It was at that moment that a connection and spark went off that we realised we could actually make an income from online sales. It was that moment where we said, 'we just made that happen!. It was such a great feeling of an all-encompassing empowerment…..and….the rest is history!
I wanted to share that with you and the incredible joy you receive from knowing that when you put your mind to something and decide that whatever happens, it's all going to be ok and then you know and trust that the universe has your back. (But mind you, back then I was not spiritual like I am now. I had completed blocked it out; I wasn't journalling and didn't even know about what the word manifestation was all about - but that's another story).
So, what I want for you is that someone will be casually scrolling through their Insta feed on their lunch break in the park and they casually see your post then they casually click the link to your website and then the casually say, f-it, I need a change and then they casually buy your course!
I hope my story was inspiring for you and that you see how easy it can be to get online and start selling. Here are a couple of quick tips for you:
Do not over complicate the matter when you don't have to. Don't get sucked in by all the fancy tech and software out there. But be open to hearing what other people are using. Check out what your favourite people are using, ask them and they will most likely tell you. Keep the process simple, for instance, you can use Google Hangouts or Facetime to start out with. Keep it fun, playful and be resourceful; you don't have to spend a lot of money at the start of your side hustle.

Keep your eyes and ears out for what people want from you. Listen to what they are consistently asking you. If you do this then it will help you create the offers that are so juicy because it is what they were after. Keep listening to them, even if it sounds insignificant or if you think it's just a one-off, check if it sparks your interest and if it excites you and you want to serve this person and help them. This will build your online content and the offers will come in from the joy they see in you.

Utilise your stage - your social media channel. You have people there waiting for you to say something, even if it is only 30 followers, they still want to hear what you have to say. Message them consistently because these are the people who are magnetically drawn to you. Answer that calling and use the platform to share your soul! You will see the results.
So, there you go! It really doesn't take much to start selling online.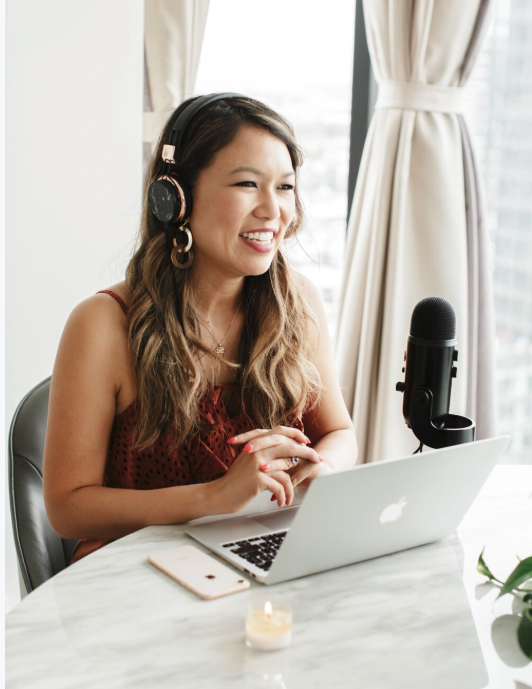 SHARE THE MESSAGE
BE THE MESSAGE
CALL IN YOUR DREAM HUSTLE
4-weeks to help you get real with why your side hustle isn't making money just yet.