WHAT TO DO WHEN YOUR CLIENTS SUCK
This post is all about being flat-out real with yourself and your business and not working with clients who absolutely are not aligned with your message. Your side hustle should be all about creating the freedom, joy and happiness for the choices that you want and not all of that anxiety panic and worry. Although saying some of your clients 'suck' might sound harsh, well, it is the truth of the matter, isn't it!?
A really good story comes to mind when I think about drawing in the right clients who are where I am at the moment. We'll call her Jane for the purposes of this blog post. I will follow up the Jane story with tips about how you can turn the wheel closer to where you want to get it to go.
THIS SUCKS
I'm sure you will understand when I talk about those clients who haven't paid you, who are energy vampires, the ones who just don't show up for calls and meetings and the ones who just disappear. Those sucky clients who don't make you feel abundant at all.
MODIFICATION TO PROGRESSION
You may also be in a moment of change where you are pivoting your business and moving away from your niche. If this is you in this transition, know that this is a good space to flush out the clients who are are not able to continue along in the long-term vision you now have. In a beautiful way, I was able to help my existing clients during this changeover and offered to help them find coaches who were the right fit for them and who would further elevate them.
THE JANE STORY
Jane found me through my humble online advert on Gumtree (it's like Craig's List) and I was so excited that I had a new client come through. Our first contact phone call last an hour. Following that were about 15 emails about pricing and questions and uncertainties, this was then followed by 4 more phone calls. Then, she signed up! I was so proud of myself. I had 'won' the client. I have converted my sale. I was elated! But, the truth is, it was a disaster.
We were not the right fit. What Jane was after was a physical script that she could rehearse with me for every job interview. Line by line. I wrote her resume and customised cover letters and answered her every question. When her applications were rejected she would want to know what was wrong with her resume. I felt so desperate to find answers and solutions for her.
This was simply not my style. It was energy draining and I wasn't enjoying the endless calls and emails. It became a huge nest of anxiety working with her. I had a full inbox of demands because I hadn't set boundaries with Jane of when and how she could reach me.
Tip 1
PEOPLE DO SHOW YOU WHO THEY ARE
Look out for the signs when people are signing up. If there are too many questions and emails than this are very telling of what the relationship will be. They will be showing you what to expect and the energy of what is to come.
Tip 2
IT'S UP TO YOU
It is your responsibility to set client boundaries. I have a natural tendency to over serve my clients. I like to make people feel special even in between coaching time. It was my way of showing them that I was supporting them. Set boundaries for when and how your clients can reach out to you. Set up your payment terms. It is your opportunity right now, from the outset, to ask for the energy exchange you work within.
Tip 3
BE DIRECT
Be direct as soon as you feel a misalignment. It took me 3-weeks too long with Jane till I said, "I'm not sure that I'm what you are looking for, it seems that you are looking for someone else who is more hands-on." Jane assured me that I was the one and was doing an amazing job and in that instant, it made me feel great and appreciated. However, those feelings were still misaligned. I eventually was able to find Jane someone within my contacts who was right for her and they ended up having a good client relationship.
LESSONS
What this taught me was that when we are desperately working with a client who is draining us then we are blocking the process for flow and abundance. From an energetic-levels perspective, we want to work with the people who increase the flow and growth of our message.
Letting go of clients who suck will actually bring in a whole new chapter and light. From this experience, I started a new sign-up process that included questionnaires. I would read every answer and check that I fit with this person and would reject the applications of those who did not. You might feel that rejecting is harsh and lost income but keep thinking of the bigger picture and the ways in which you want to communicate.
After the Jane story, I became very anxious about letting another Jane 2.0 in or a 3.7 in. As she was one of my first clients that were the only real baseline I had to work off. From introducing the new processes I was able to find clients that I really resonated with.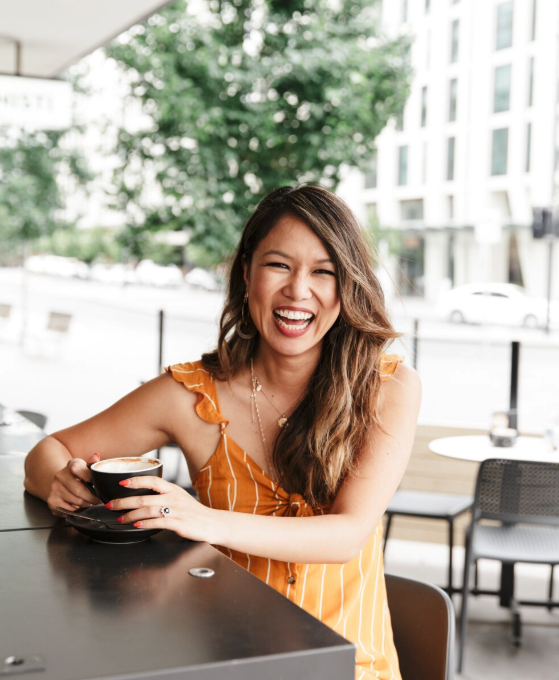 This is my business and this is ok. I am a magnet for people who are aligned.
I then bit-the-bullet and used my personal Facebook and Instagram to reach out and tell everyone that I was starting a business and career coaching business. This also helped bring in people on my level because of recommendations. I then categorised my client applications to Thrive or Suck! Again, it sounds ruthless and black and white but it is so necessary if you want to scale. Reject those who do not serve you and will block your business growth and burn you out with worry. Block the ones who are making you second guess your products and services. Say no to the ones who are making you rethink your pricing and make you feel like discounting. These ideas are not creating a solid foundation for you.
EVERYTHING DRAWS BACK TO YOUR MESSAGE
Everything draws back to your truth. My clients now need zero convincing because they feel the positive energy that I communicate through my posts and messages online. They resound with my purpose and sign themselves up. Be direct and flush out the toxic clients because you can't serve from that place. Clean up your database and ground yourself back to your big ticket dreams of joy, freedom and choice. Let go of what is causing anxiety, worry and stress. But also know that the stress and worry of business you can deal with and it is a positive notion of being comfortable in the uncomfortable because this equals growth.
I am so excited for everything that is to come for you. Don't be afraid to message me on social media and ask me a question.
We have some work to do to keep ourselves accountable and responsible for the businesses we are wanting to build and for ourselves because that is what will give us a sustainable platform to leap off!
AN IMMERSIVE 4-WEEK COURSE
Learn how to present your unique offering, show up online unapologetically and own your message fearlessly.